The new book by Klaus Sommer Paulsen will be published on July 6th, 2021
It is confirmed! The new book by Klaus Sommer Paulsen Integrated storytelling by Design: Concepts, Principles and Methods for New Narrative Dimensions, has the publication date set for July 6th, 2021. 
The book collects concepts, methodologies, guidelines, cases and directions to apply the Integrated Stotyelling principles to develop and design audience-centric experiences within themed entertainment, media production, marketing, and any discipline that benefits from an advanced application of storytelling.
Visit our dedicated website integratedstorytelling.com to access more book-related content.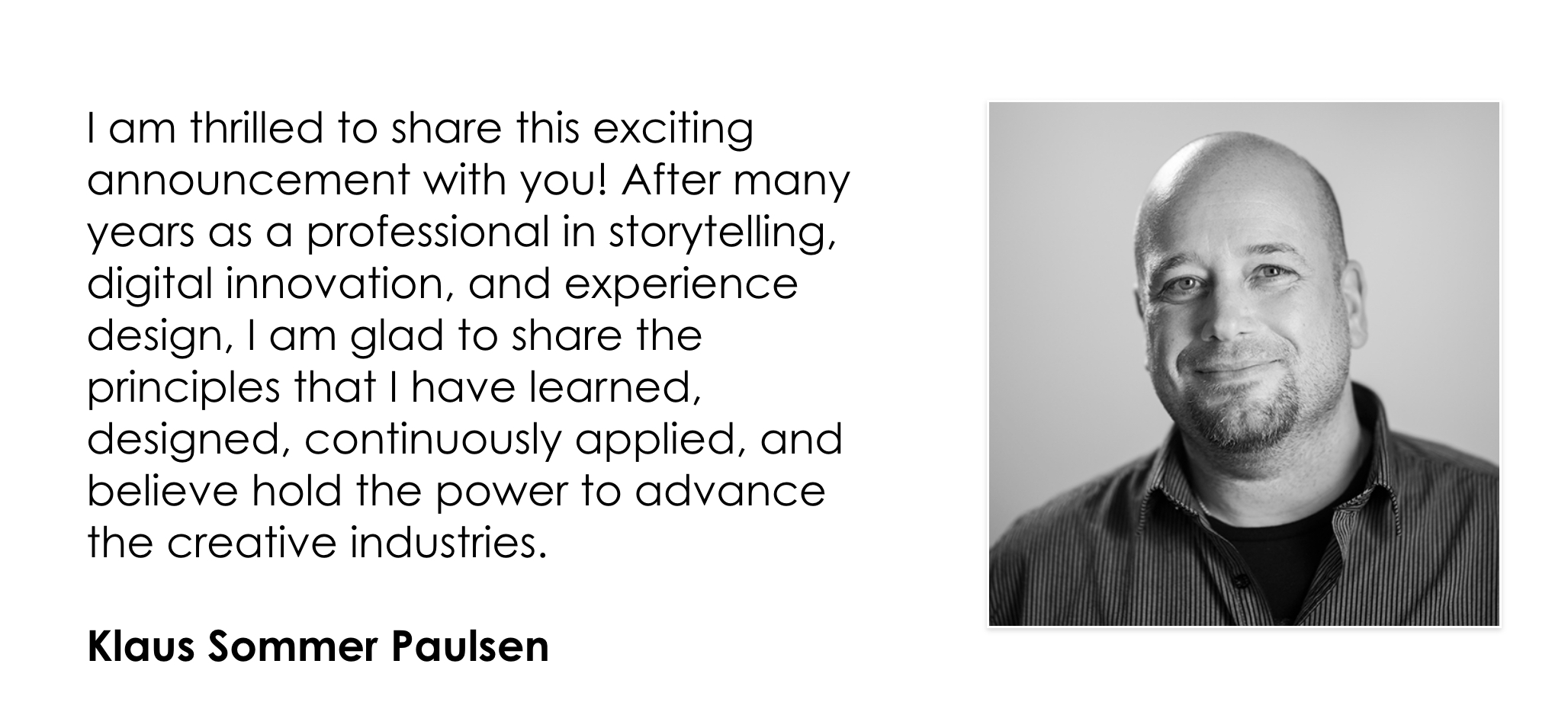 Merging theory and practice, storytelling and design principles, this innovative toolkit instructs the next generation of creators on how to successfully balance narratives, design and digital innovation to develop strategies and concepts that both apply and transcend current technology.
— Routledge, Taylor and Francis Group