What is Integrated Storytelling?
Integrated Storytelling is the basis for audience-centric story experiences that apply, combine, and transcend disciplines and technologies to build and grow through every encounter with anyone who engages with them. Used as a design method, Integrated Storytelling creates a synergy between the story and the experience, while empowering the audience with new roles and ways to immerse themselves in engaging memorable moments. For storytellers, designers and brands, the principles unlock new ways of bringing their stories to life. For anyone who enters the story experiences they create, Integrated Storytelling opens the door to new, exciting adventures that leave them with lasting memories.
The new book by Klaus Sommer Paulsen
"Integrated Storytelling by Design"
Concepts, Principles and Methods for New Narrative Dimensions"
This pioneering work equips you with the skills needed to create and design powerful stories and concepts for interactive, digital, multi-platform storytelling and experience design that will take audience engagement to the next level.
Klaus Sommer Paulsen presents a bold new vision of what storytelling can become if it is reinvented as an audience-centric design method. His practices unlock new ways of combining story with experience for a variety of existing, new and upcoming platforms.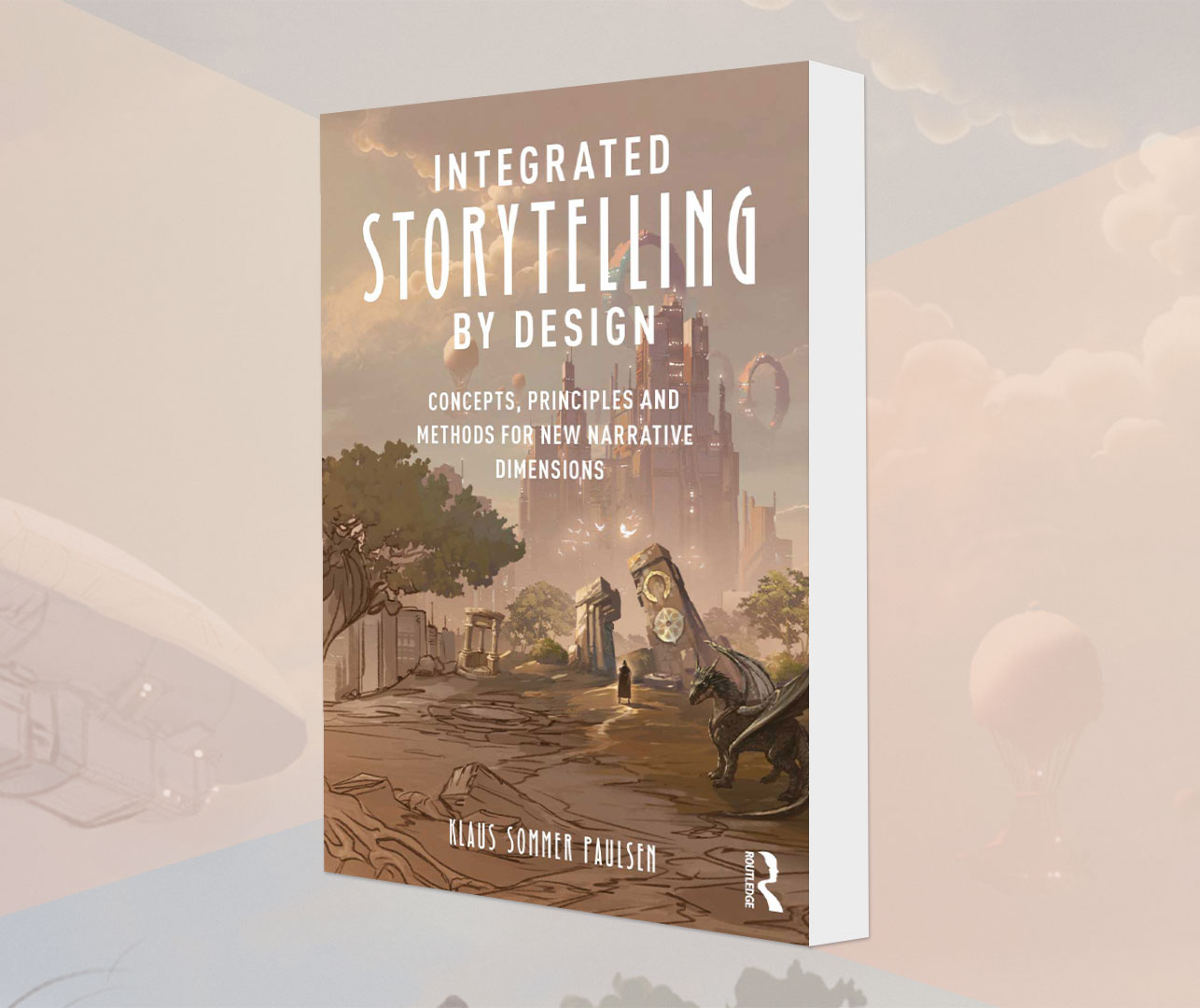 We at AdventureLAB have been working with Integrated Storytelling for years, and we want to share the insights and knowledge we've gained along the way. That's why we offer our Integrated Storytelling MasterClasses.
Our Integrated Storytelling MasterClasses come in various forms to suit your needs and wants. We offer public classes, where you can purchase tickets to attend, as well as private classes, where we come to you to share our expertise with your team.
Contact us to chat about the best option for you, and visit our Integrated Storytelling MasterClass page to read more.
Want more?
To learn more about Integrated Storytelling, visit integratedstorytelling.com. Here, you'll find a list of our favourite publications related to the topic and cool videos of real-life examples. The website is continuously updated with new content, so make sure to check in regularly.
Do you know of a book, article, video, movies, etc. related to storytelling that we don't? Feel free to write to us with any and all suggestions you may have. Or, if you just want to have a chat with us, shoot us an email at adventurelab@adventurelabstudio.com.
Here's a taste!
This is the House of Eternal Return by Meow Wolf, an arts and entertainment group based in Santa Fe, New Mexico. Click to see more.