We are the Integrated Storytelling studio, and the core of our expertise is merging story and experience.
We use the combination of brand, story, and experience design to create unique concepts, imaginative worlds and unforgettable moments. We want to empower professionals and give them an extended understanding of storytelling principles; that is why we also cooperate with other creative studios to help them build stronger creative foundations.

Our story begins in 1995, when AdventureLAB's founder Klaus Sommer Paulsen, just out of one of the first multimedia design schools, was asked to do a series of multimedia shows in Denmark and Germany. He set up what was eventually named The Adventure Lab, working with multimedia concepts, design and experience.
Fast forward to 2011. Klaus worked in multiple roles, including producer and creative director in new media and integrated marketing. He focused increasingly on the experience as an in-depth way of creating engagement and excitement. This triggered the reboot of The Adventure Lab, which came to be known as AdventureLAB.
Today, Klaus and the AdventureLAB collective are internationally recognised for a multi-disciplinary approach to combining creative strategy, storytelling, and experience design in order to create unforgettable moments for themed entertainment and branded experiences.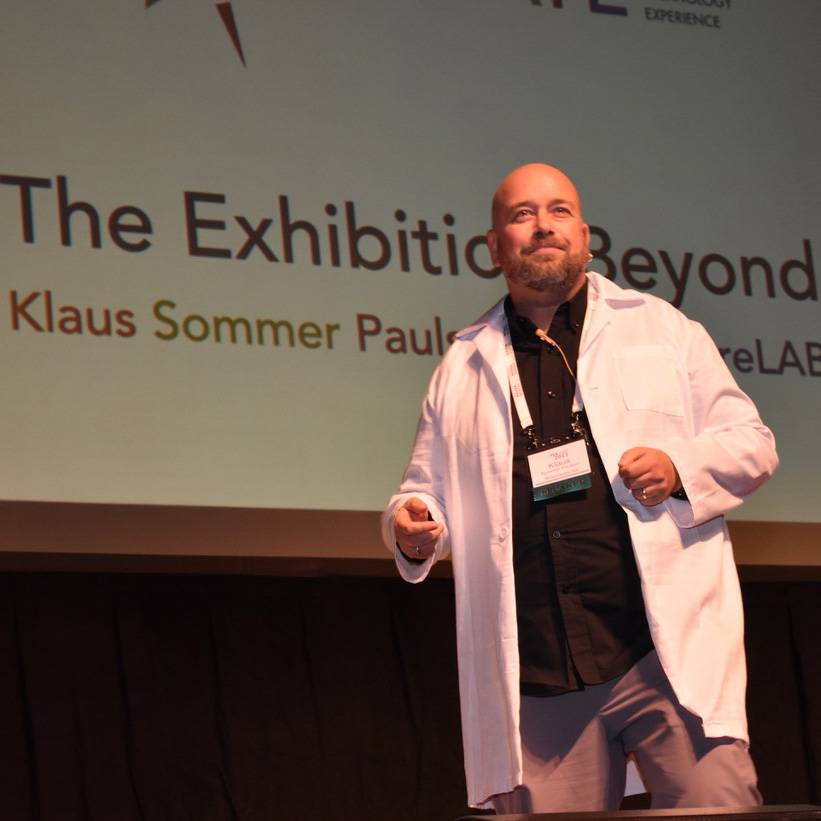 Klaus Sommer Paulsen on stage at TEA SATE 2022, Las Vegas, with presentation "The Exhibition Beyond"
Klaus Sommer Paulsen
Founder & CEO of AdventureLAB
Klaus has been working with storytelling and media for more than 30 years and integrated marketing, digital multimedia and experience design since the mid-1990s. Besides his work as a designer, concept developer and more, Klaus has been teaching student and professional programs regularly for a quarter of a century and recently completed a three-year term on the Themed Entertainment Association's International Board.
His book "Integrated Storytelling by Design" which addresses storytelling as a design process, was published in 2021 by Taylor & Francis and is already being used as source material for the training of professionals and students.
Like the concepts we design, AdventureLAB is more than the sum of its parts. Our teams are a unique take on the design collective or the creative collaboration, where we bring together the resources needed for each assignment we undertake in a custom-designed team.
These teams are assembled from a well-established network of experienced experts, talents and companies from around the world. Sometimes you may find someone who worked on that particular kind of concept or place that you aspire to create. Sometimes it may be someone who has a fresh new take or technology on how to make things happen.
We design our teams to help meet any challenge and uncover any possibility in the best possible way. At the centre of the AdventureLAB eco-structure is the CORE Team, located in Denmark.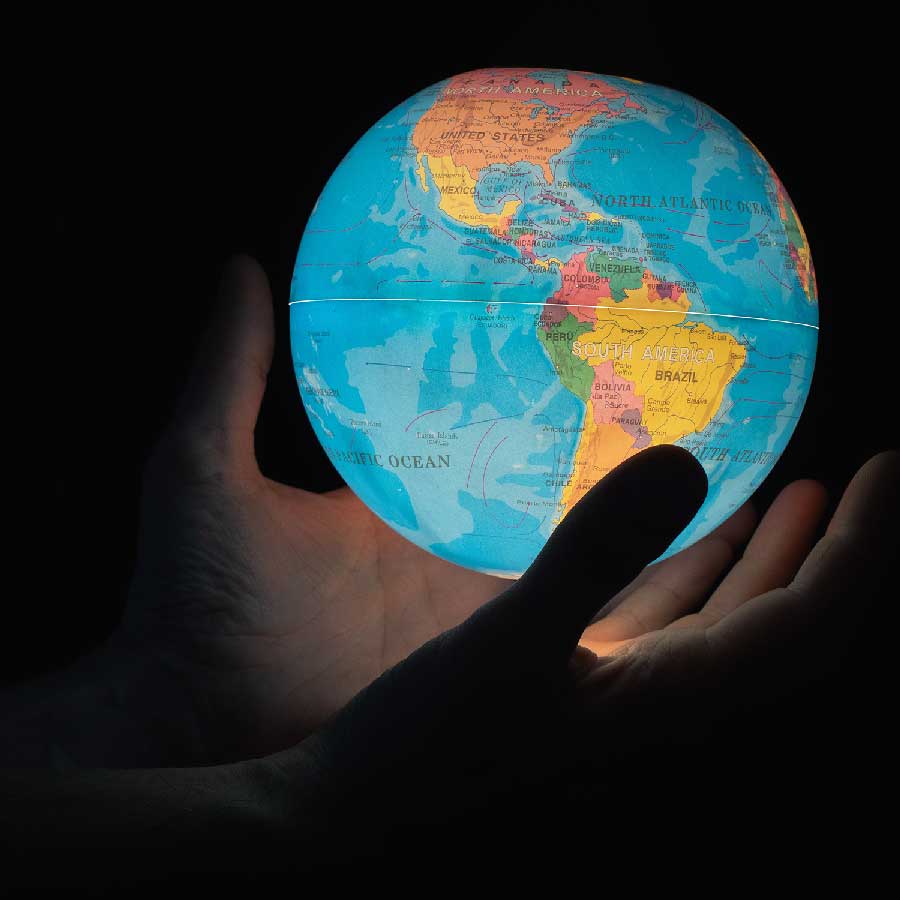 We are BoldMove Nation Partners
 In 2021, AdventureLAB has become a partner with BoldMove Nation, with Klaus joining as the Integrated Storytelling Director. 
BoldMove Nation is based in Belgium, and represents a network of expert partners worldwide, covering every industry field with a keen eye on quality, capable of delivering fully developed attractions, from concept to story, to construction and operations for leisure, tourist and retail venues. 
AdventureLAB is a proud member of