"Acknowledging the Dark Side of Storytelling" Chapter released to readers for free
AdventureLAB News: May 5th, 2022
Readers can now download two chapters from the book "Integrated Storytelling by Design", where the author Klaus Sommer Paulsen addresses the dark side of storytelling as we encounter it manipulating and pushing hidden agendas.
As a distinctive part of the book, the chapter "Acknowledging the dark side of storytelling" addresses essential subjects and raises questions that help us navigate through the amalgam of information that we encounter daily. In the context of current global events, the author Klaus Sommer Paulsen saw it important to openly share this part of the book with readers worldwide.
Readers can learn about various scenarios where storytelling is applied to manipulate or steer the audience in the wrong direction. The complimentary released section also includes Chapter 35 called "From theory to practice: Uncovering hidden agendas". It contains practical exercises that the readers can use to analyse specific situations or content if they suspect a hidden intention.
The stories we create and spread can have enormous power. We use storytelling to make connections, and most of the time, we use it with good intentions. However, there is also a dark side to storytelling, which we don't often talk about but can learn to identify. I believe it is a crucial time to share this section of the book, and I encourage you to read it with an open mind and share it further. – Klaus Sommer Paulsen, author.
The released content can be downloaded as a PDF from the book's website https://www.integratedstorytelling.com/acknowledging-the-dark-side-of-storytelling/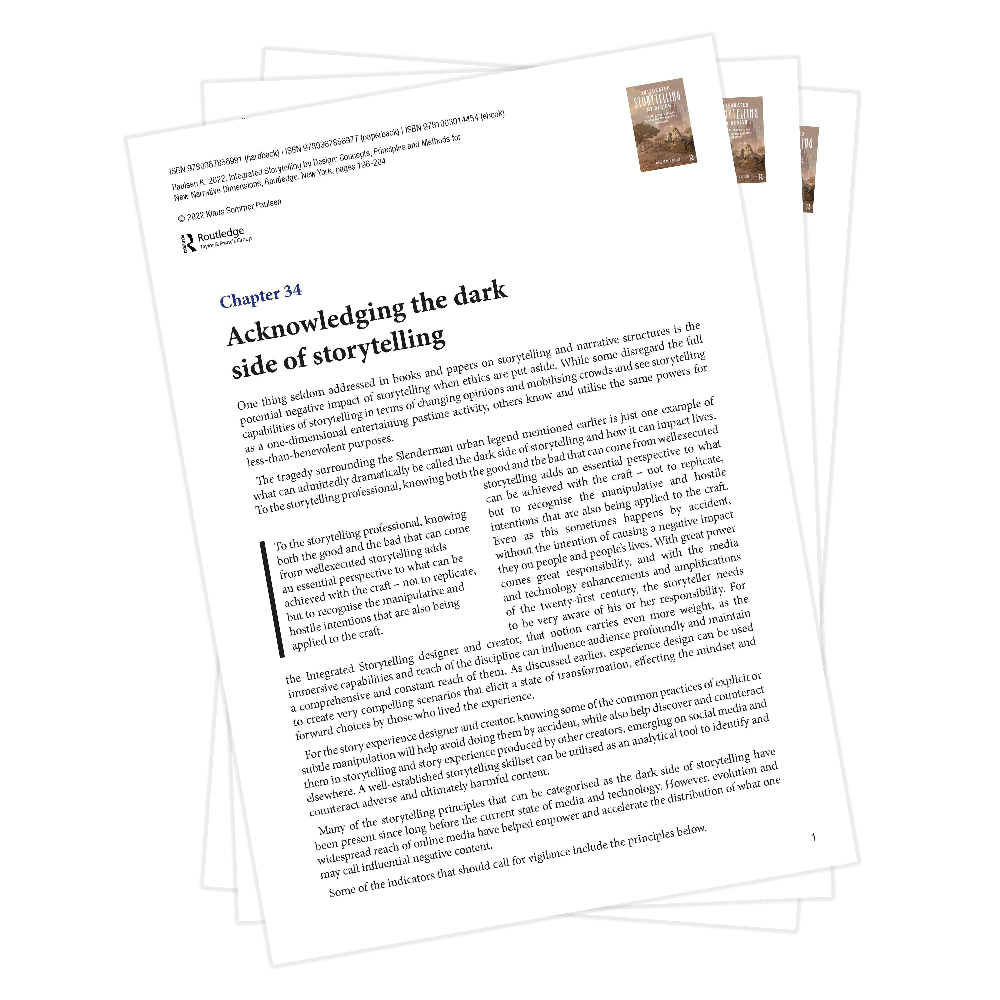 Go to integratedstorytellling.com →
About the book
Packed with theory and exercises intended to unlock new narrative dimensions, Integrated Storytelling by Design is a must-read for creative professionals looking to shape the future of themed, branded and immersive experiences.
Klaus Sommer Paulsen presents a bold new vision of what storytelling can become if it is reinvented as an audience-centric design method. His practices unlock new ways of combining story with experience for a variety of existing, new and upcoming platforms. Merging theory and practice, storytelling and design principles, this innovative toolkit instructs the next generation of creators on how to successfully balance narratives, design and digital innovation to develop strategies and concepts that both apply and transcend current technology.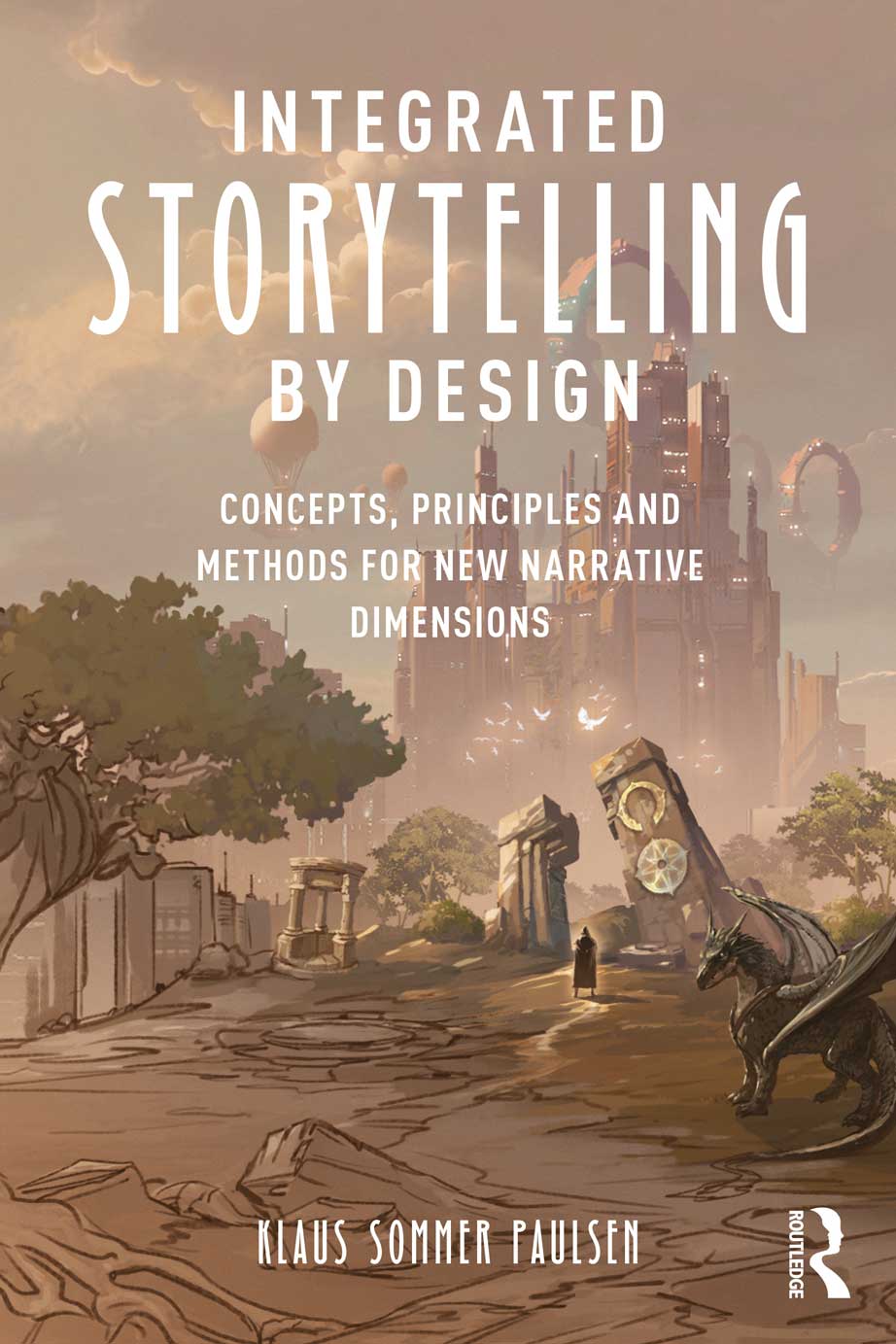 Integrated Storytelling by Design: Concepts, Principles and Methods for New Narrative Dimensions
By Klaus Sommer Paulsen
ISBN 9780367856977
Published July 6, 2021 by Routledge
Contact
Ecaterina Capatina
Brand Manager, AdventureLAB
ecaterina@adventurelabstudio.com