For immediate release: AdventureLAB adds virtual access registration to Experience Economy Challenge 2020: Retail 3.0+
In recognition of the increasing concerns regarding the spreading of the coronavirus, which have caused event cancellations such as that of SXSW announced last week, it will now be possible to register for virtual access to Experience Economy Challenge 2020: Retail 3.0+.
The event, also referenced to as EIC2020: Retail is dedicated to advancing the retail industry forward through the innovation of the retail experience. Especially brands with their business anchored in their physical stores have suffered immense setbacks and providing a better, more memorable and valuable, the experience is part of what sets one retailer apart from the next. The future of the industry does not only depend on wares and pricing.
With the premise of EIC2020: Retail being in line with the strategy and thinking established as fundamental elements in the Experience Economy, leading experts Joe Pine (US) and Albert Boswijk (NL) will join the retail professionals partaking in the event scheduled for April 24 in Copenhagen. 
The program of the day is divided into two parts: 
The Speakers Session with experts sharing their insights and knowledge through talks, panel discussions and Q&A. During this session, new thinking, tactics, technology and trends that will help advance the retail industry forward through experience will be presented and discussed. Service design and retailtainment are just some of the elements to be considered to be a successful competitor in today's Experience Economy.
The Workshop Session in which attendees will work alongside the experts in defining solutions and tactics for immediate use to improve the retail experience for the benefit of the participants and, to some extent, the industry as a whole. It is a very ambitious event, but ambition, vision and collaboration are what it will take to make a significant change and move things forward. All participants will be appreciated and credited for taking part in developing the future of retail. 
The coronavirus outbreak and impact across countries and industries presents both retail and events such as EIC2020: Retail with yet another challenge, but that only emphasise the need for action and innovation even more. Working together to better and advance the matters at hand should not be cancelled or postponed, and technology presents options and alternatives to be utilised to avoid doing so.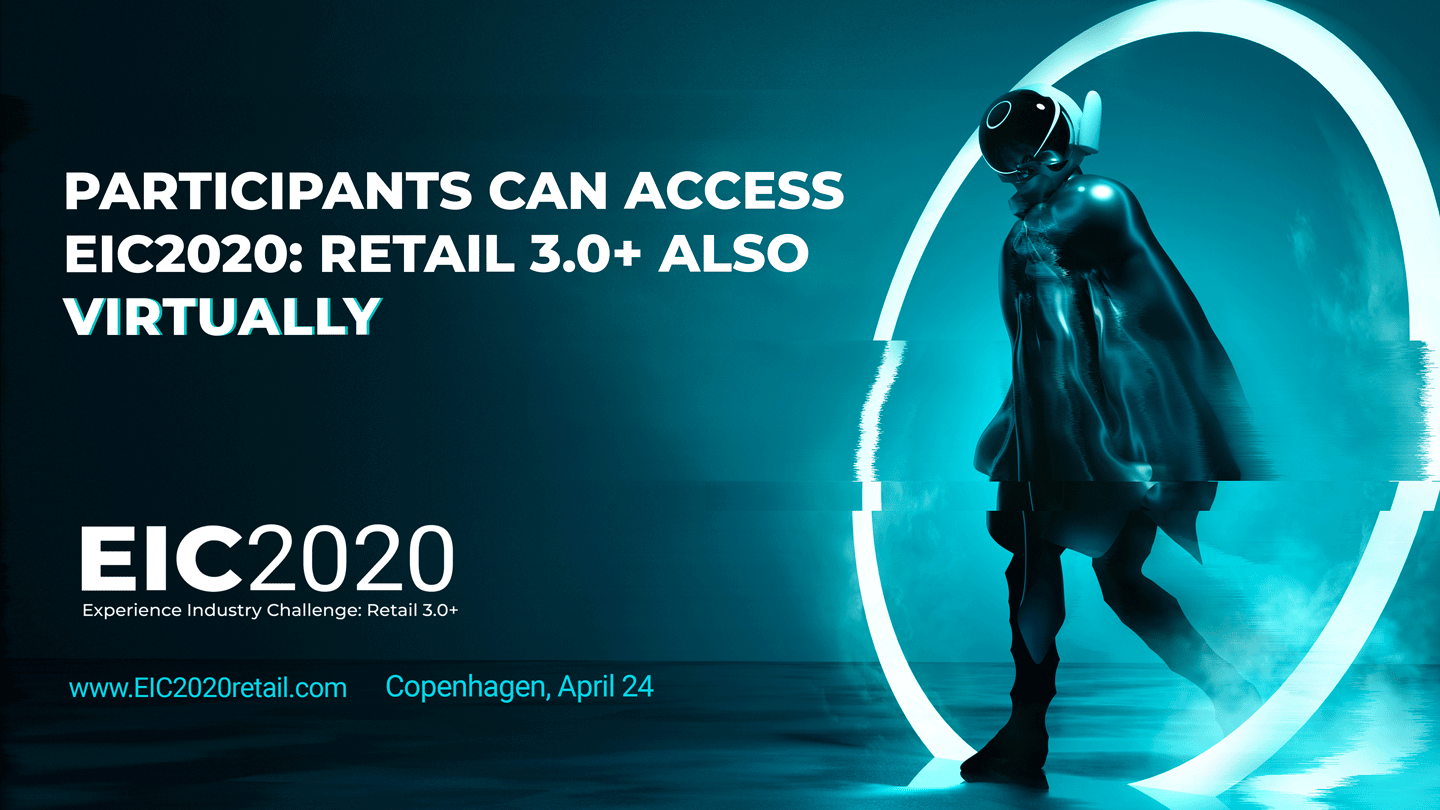 The event will still take place in Copenhagen in April, but for those with increasingly limited travelling options, virtual registration will be open for both The Speakers Session and The Workshops Session. Online attendance will, of course, have its limitations compared to actually being there, but participants will still be able to interact and collaborate. The handling of the online part of the event will be based on the years-long experience that AdventureLAB has with online collaboration and interactive training, such as breaking attendees into topic-specific groups, use of platform for interaction etc. Just as the physical EIC2020: Retail event is designed to be more than a conference, the virtual access version is more than a typical webinar. 
A limited number of Experience Economy Challenge 2020: Retail 3.0+ Virtual Access tickets are now available on the event website www.eic2020retail.com and Eventbrite: https://eic2020retail.eventbrite.com. Registration for online attendance starts at €250.