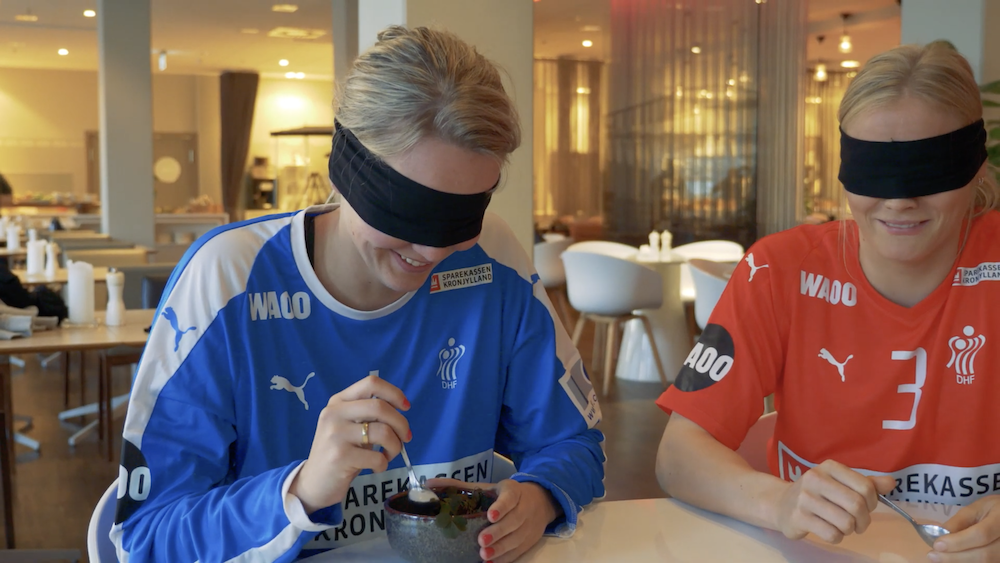 Their Challenge
This project was done in collaboration with WAOO – Internet provider in Denmark and a sponsor of the Danish Women's National Handball Team.
The main question we wanted an answer and find a solution for was:
How can you utilise a sponsorship of the Denmark Women's National Handball Team in another way than making content about handball?
Our Solution
Well, one way is to arrange and record a small taster challenge, where the talented players get to taste some of the chief's more unusual choices while blindfolded.The result is two charming, unscripted videos where we get to see real reactions to tastes such as that of dehydrated strawberries.
The rules are simple: 3 contestants are blindfolded. Then they are served things to be tasted while blindfolded, chosen by the local chef. The contestants write down what they think they were just served. The one who has the most right guesses wins.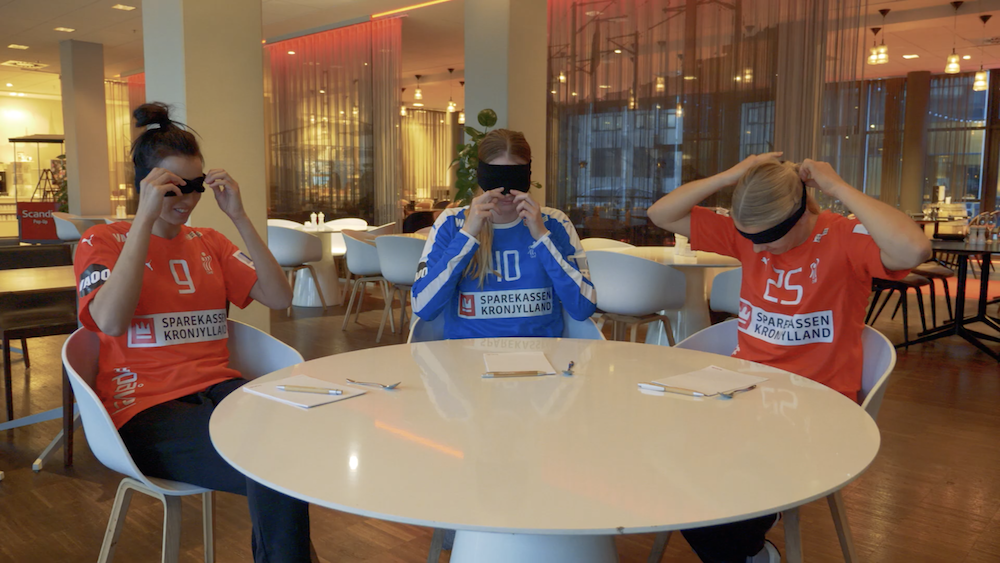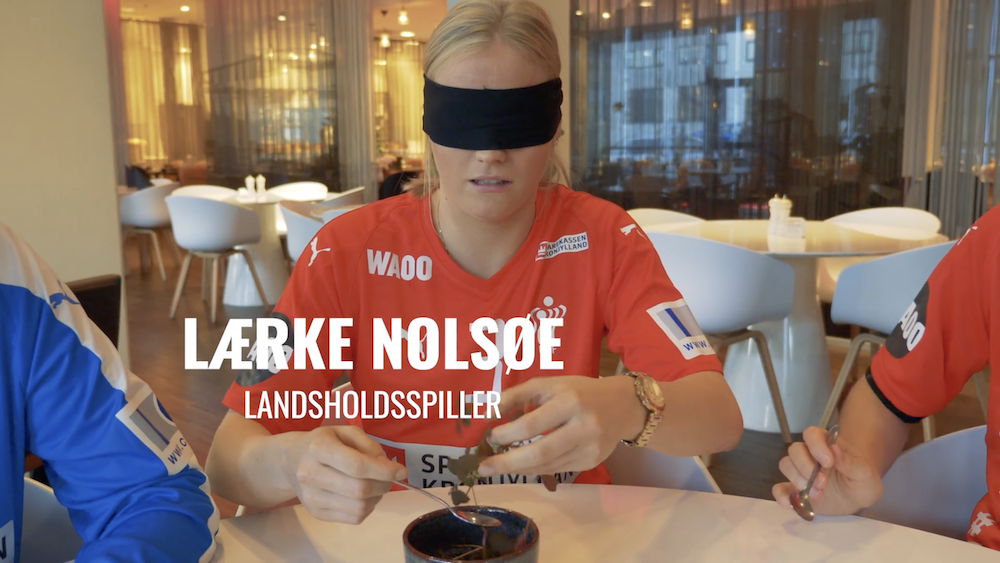 Credits:
Creative Director:
Klaus Sommer Paulsen
Video Production:
Anders Eggert Jørgensen
Tobias Eberhard
Ulrike Hunskjær
Waoo Marketing:
Morten Riisgaard-Dam
Tine Vejnø Risager