Reboot Retail 2020 with Joe Pine and Albert Boswijk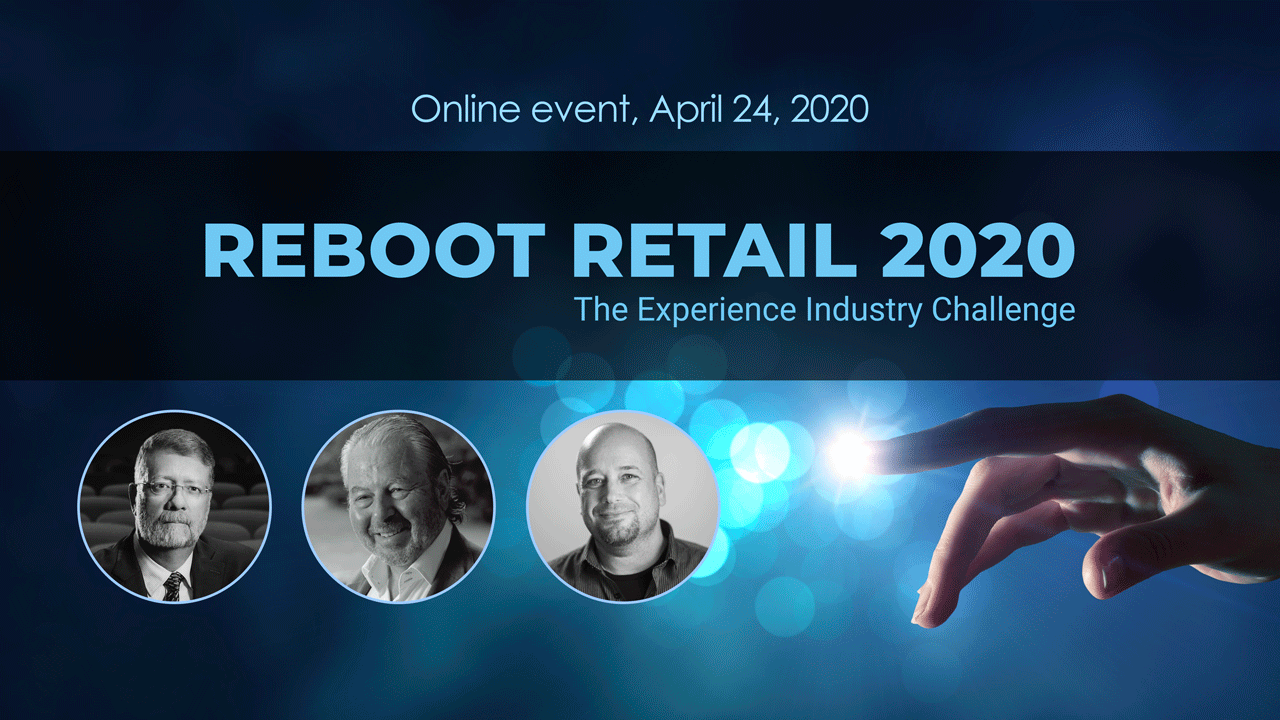 The Event
To help retail professionals prepare for the new tomorrow, we have organised the online event Reboot Retail 2020. In this 2-hour online, interactive session, Experience Economy experts Joe Pine and Albert Boswijk introduced and discussed strategies and tactics for retailers to advance their businesses forward immediately once they reopen the doors to their customers following the Coronacrisis lockdown.
Attendees were presented with opportunities for innovative and forward-thinking retail brands that want to engage with and retain customers in the immediate future that awaits.
Our Role
Through our services and activities, Reboot Retail 2020 being one of them, we support companies and brands in their innovation processes.
The AdventiureLAB team initiated Reboot Retail 2020 as an opportunity for professionals who work with retail spaces to rethink their spatial customer experiences and position, especially in a time of crisis. We prepared the program and have coordinated the online event. Klaus Sommer Paulsen hosted the live event with Joe Pine and Albert Boswijk.
Here is Reboot Retail 2020 in one picture with some of the many great points brought by our experts about the creation of relevant, value-based experiences and the transformation of crisis into an opportunity to reboot.
We thank Joe Pine and Albert Boswijk for their insightful and inspirational presentations. And we appreciate the engagement and curiosity shown by our attendees.