Storytelling Beyond The Screen Anthology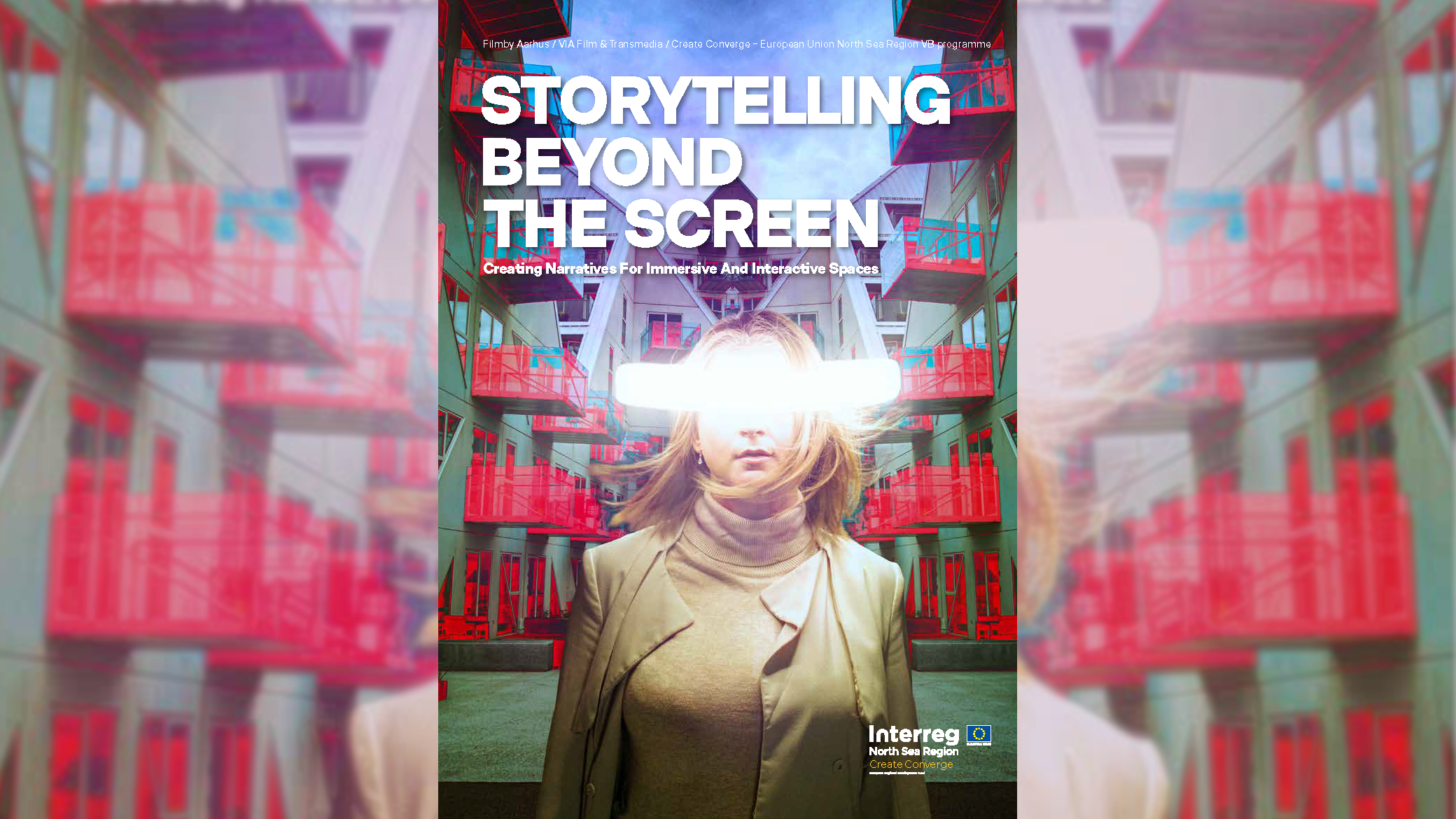 The Project
The anthology Storytelling Beyond The Screen is part of Create Converge – a European Union North Sea Region VB programme. It is a collaborative project of VIA Film & Transmedia and Filmby Aarhus.
The book collects seven insightful articles from eight outstanding professionals in the fields of video production, sound design, transmedia storytelling, AI and VR.
The authors of the articles are Klaus Sommer Paulsen, Signe Ungermand, Maria Herholdt Engermann, Manuel Faria, David John Tree, Lisa O'Neill, Radim Hladiš and Guy Gadn
Our Role
AdventureLAB's Klaus Sommer Paulsen had taken on the role of the editor of the anthology.
Klaus' involvement with educational programs at VIA Film and Transmedia led him to coordinate the content of the anthology in close collaboration with the article authors and the Create Converge Editorial Board.
The content of the articles is helpful for both professionals and students in the field of media and experience design who want to learn about the latest technology and storytelling applications to create narratives that extend beyond the screen.