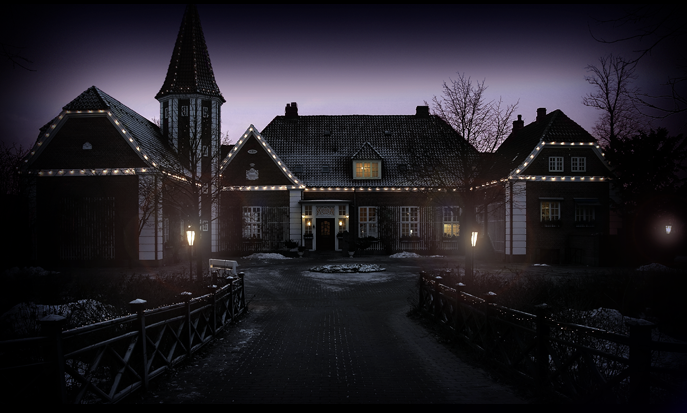 The Story
During the day, Sørup Manor is a lovely place to visit, with its historic architecture and the surrounding nature. At nightfall, it becomes clear not everything is as it should be. Someone was once murdered here. It's now up to a small group of guests to find out who did it. Once they have enough clues, will they guess the identity of the murderer, or will someone beat them to it?
The Challenge
Sørup Manor is a hotel that wanted to create an exciting and unique experience for their guests visiting on business, as a form of team building. AdventureLAB came up with the idea to have a "murder mystery" in the manor, an experience that would utilise both the manor itself and the surrounding grounds.
Our Solution
The story revolved around a person who was killed in one of the towers of the old building. Participants used their mobile devices to explore the manor looking for clues as to who could be the culprit. The experience was narrated and had a gamification element, as participants would go back to the central point of origin to share their guesses as to who the murderer was and to learn if their accusation was correct.
Murder at Sørup Manor was one of the first interactive, inside and outside murder mysteries that made use of mobile devices in Denmark.