Integrated Storytelling by Design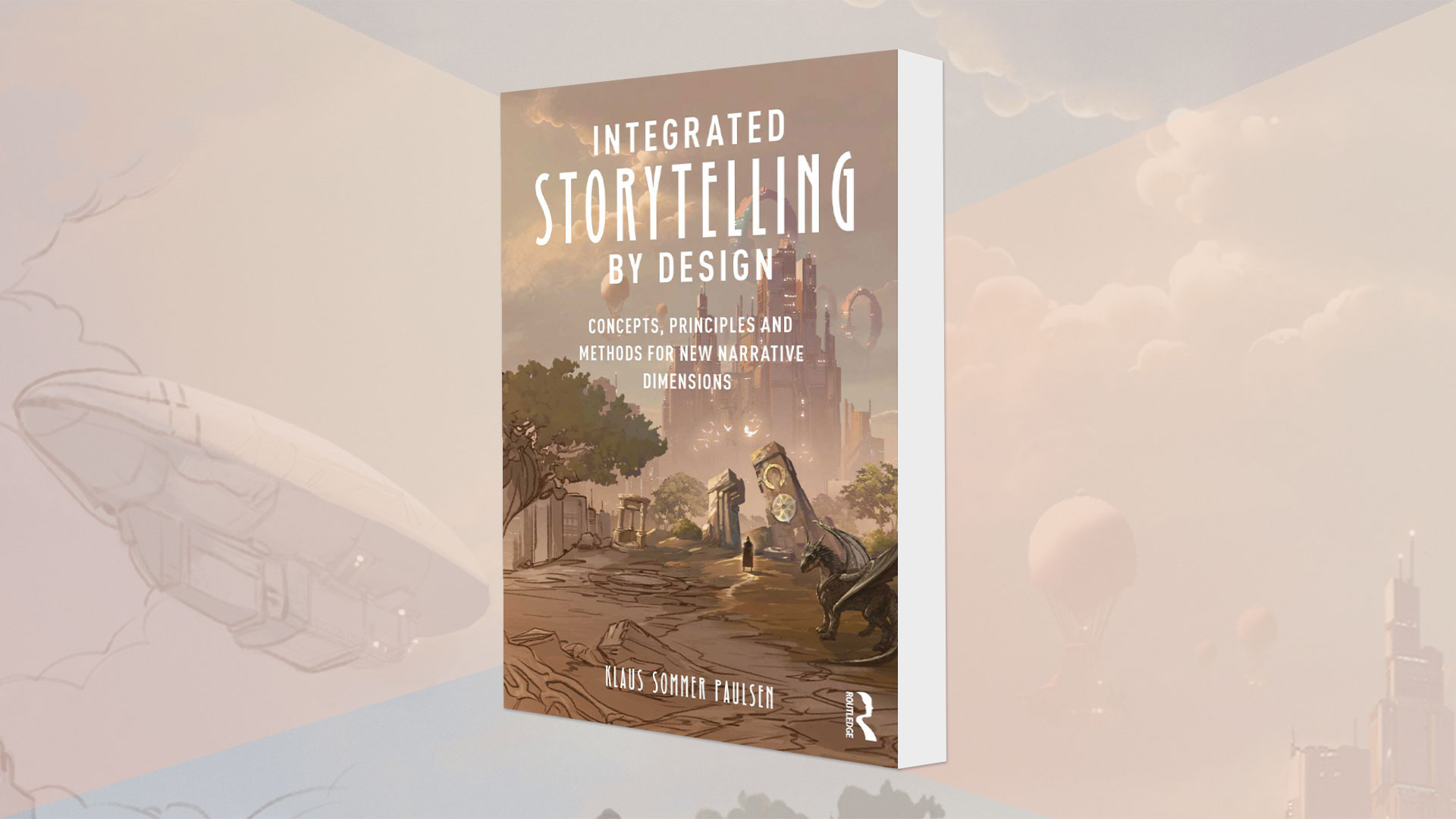 About the book
The Integrated Storytelling by Design book is written by Klaus Sommer Paulsen and published by Routledge, Taylor and Francis Group in July 2021.
The principles collected in this publication have been in continuous development through Klaus's work and experience with media, design, themed entertainment and training.
Klaus Sommer Paulsen is an award-winning concept developer, designer, storyteller and creative director. His expertise in the convergence of storytelling, digital innovation and experience design has been built through a career spanning decades and disciplines. He has collaborated with VIA University College Film & Transmedia, Aarhus University, University of Southern Denmark and University of Tartu Pärnu College. He was also the contributing editor of Create Converge's 2019 anthology Storytelling Beyond The Screen.
readers can find the book on Routledge, Amazon, and the Danish book shop Saxo, in three formats – paperback, hardcover and e-book.
IntegratedStorytellingbyDesign.com is the companion website of the book. Here visitors can find cases, updates, and sign-up for the newsletter.
The contents
The book collects concepts, methodologies, guidelines, cases and directions to apply the Integrated Stotyelling principles to develop and design audience-centric experiences within themed entertainment, media production, marketing, and any discipline that benefits from an advanced application of storytelling.
Packed with theory and exercises intended to unlock new narrative dimensions, Integrated Storytelling by Design: Concepts, Principles and Methods for New Narrative Dimensions is a must-read for creative professionals looking to shape the future of themed, branded and immersive experiences.
Readers can learn about the Design Principles of Integrated Storytelling, Audience Roles, Story Spheres,  The Experiential Narrative and more. The sections called "From Theory to Practice" present the practical application of the principles.
AdventureLAB applied the methodology described in the book with projects like "The Pirate Experience Room at Boldnholm's Medieval Center", "WAOO Fanzone", "Popcorn Revenge", "The halls of the Battle of Hastings" etc.
A short story about the book