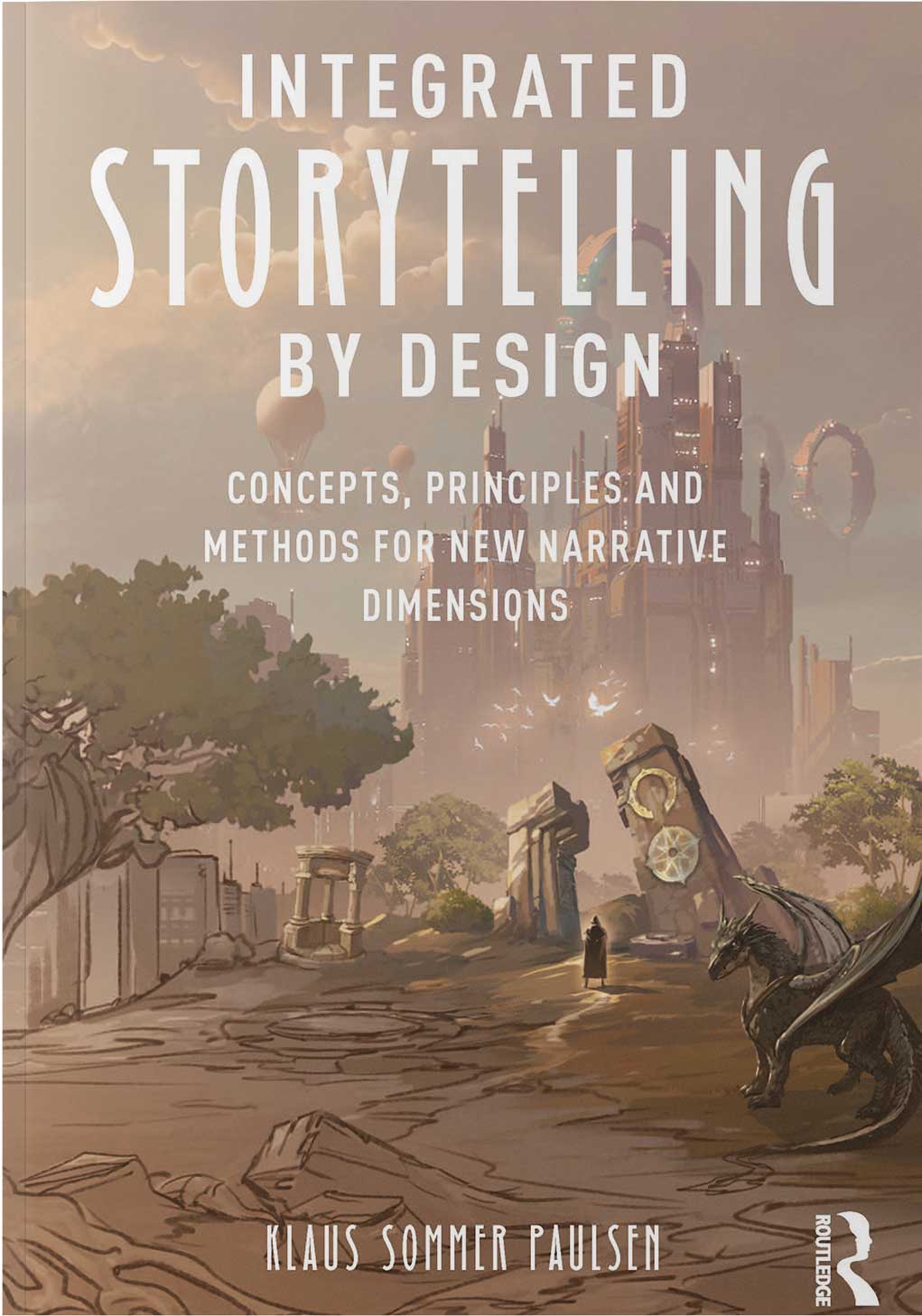 2021, Routledge
Taylor & Francis Group
More about the book:
The author presents a bold new vision of what storytelling can become if it is reinvented as an audience-centric design method. His practices unlock new ways of combining story with experience for a variety of existing, new and upcoming platforms. Merging theory and practice, storytelling and design principles, this innovative toolkit instructs the next generation of creators on how to successfully balance narratives, design and digital innovation to develop strategies and concepts that both apply and transcend current technology.
Packed with theory and exercises intended to unlock new narrative dimensions, Integrated Storytelling by Design is a must-read for creative professionals looking to shape the future of themed, branded and immersive experiences.
Visit integratedstorytelling.com, the companion website of the book, for more.