INTEGRATED STORYTELLING
MASTERCLASS
At AdventureLAB we work with Integrated Storytelling by design. This is our multi-platform, multi-level method for creating stories that can be presented and experienced in many different ways and places, such as for themed entertainment and branded experiences.
Based on our insights and experience from years of working with Integrated Storytelling we have created this new, fast-track Master Class program for anyone who wants to understand and work with new narrative dimensions such as linear, digital and interactive storytelling.
New Dimensions of Storytelling
Attractions, destinations, and marketers are among the many who can benefit from the power of great storytelling and its unique ability to create emotional and meaningful audience relationships and experiences. 
Behind any good story stands a well-designed structure, and carefully picked channels and media, which can communicate it to the audience in the right way. 
At AdventureLAB we don't just write stories, we design them. We acknowledge the importance of adapting them to new media and technology. New technological achievements are not making storytelling redundant. Rather, they represent opportunities to explore and experience stories in new ways which can be unlocked with Integrated Storytelling.
Introducing the Integrated Storytelling MasterClass
Our Integrated Storytelling MasterClass is a fast-track, one or two-day course, focused on learning and practicing principles of Storytelling and the integration of these across media, platforms, and disciplines.
As an organisation, you may have explored and applied storytelling in your work before. However, aren't you curious to uncover how it can become a more powerful tool in your hands, and how using it you can go beyond messages and audiences to create complete worlds ready to be discovered and engaged with?
The Integrated Storytelling MasterClass does include workshop and co-creation sessions, but it consists of so much more. It is a short-track, inspiring and productive journey.
Our goal is to give you a better understanding of the importance of Integrated Storytelling, how it shapes up the structure of multimedia communication, and how companies and brands can benefit from it by integrating the various principles in media and content production.
The process begins before the Master Class takes place. Before the session, we start with a constructive dialogue with you to determine what are your purpose and goals for the Integrated Storytelling Master Class.
This will helps us select the most relevant content for you, and create a custom program from which you can get the maximum benefit.
The Master Class does include recurring modules of continuously updated topics and exercises, but we select and structure the content after we get to know you and your reason for choosing a Master Class to advance your team's proficiency in modern storytelling.
FORMAT
The MasterClass is part lecture on Integrated Storytelling and part workshop. We integrate the learning of new possibilities with exercises to make the process more dynamic and efficient.
It is recommended to make a specific case become a part of the process so our efforts will be immediately relevant to your own work. A great choice can be one of your own past, current or future projects that you consider to approach with a new creative strategy.
We suggest that a MasterClass has 4-12 participants.
However, if you have another number of people in mind, just let us know, and we'll make it work. 
CONTENT
We are constantly exploring the past present and future of Integrated Storytelling. Of course, we don't claim to know the future, but we do know what the tendencies are. Among them, we see how digital worlds need storytelling to maintain its connection with the human audience, and how storytelling evolves by audiences adopting new technologies.
Some of the topics we cover include:
Storyworld Building
Levels of Storytelling
Designing Integrated Storytelling
Interactive, modular and AI storytelling
Story-based and Themed Experiences
New Audience Modalities
Designing Brand Personalities
The output of the day is based directly on the defined purpose for having your team take part in and spend time on an Integrated Storytelling MasterClass. The participants will obtain a greater understanding of what new ways of storytelling represent in terms of challenges and opportunities.
Everyone should leave with something that is immediately applicable in their work, such as for a specific project. In designing your Integrated Storytelling MasterClass, our focus will not only be on the MasterClass itself but what it should make happen afterward.
Your journey into new narrative dimensions begins here.
Our Integrated Storytelling Master Classes are facilitated by two of AdventureLAB's professionals who work with the principles from the program on a daily basis.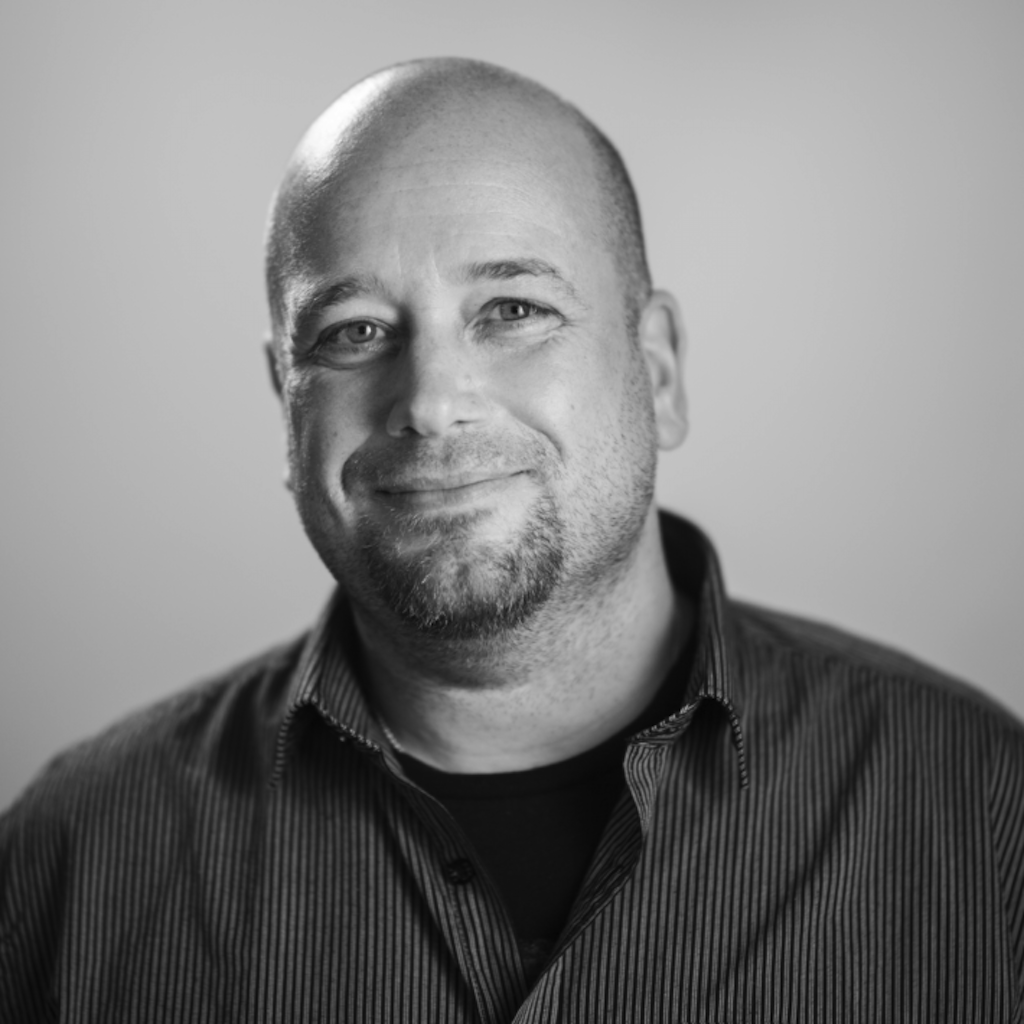 Klaus Sommer Paulsen
Founder and CEO Creative Director of AdventureLAB
He has been working with storytelling and media for more than 30 years, and digital multimedia and experience design since the mid-1990s. Besides his work as a designer, concept developer and more, Klaus has been teaching student and professional programs regularly for a quarter of a century. He has designed and is teaching the only BA-level course in Themed Entertainment in Scandinavia, and is Chair of the Educational Board for VIA UC Film and Transmedia's program in Multiplatform Storytelling and Production. Furthermore, he is a member of the Themed Entertainment Association's International Board, as well as other boards of directors and advisors.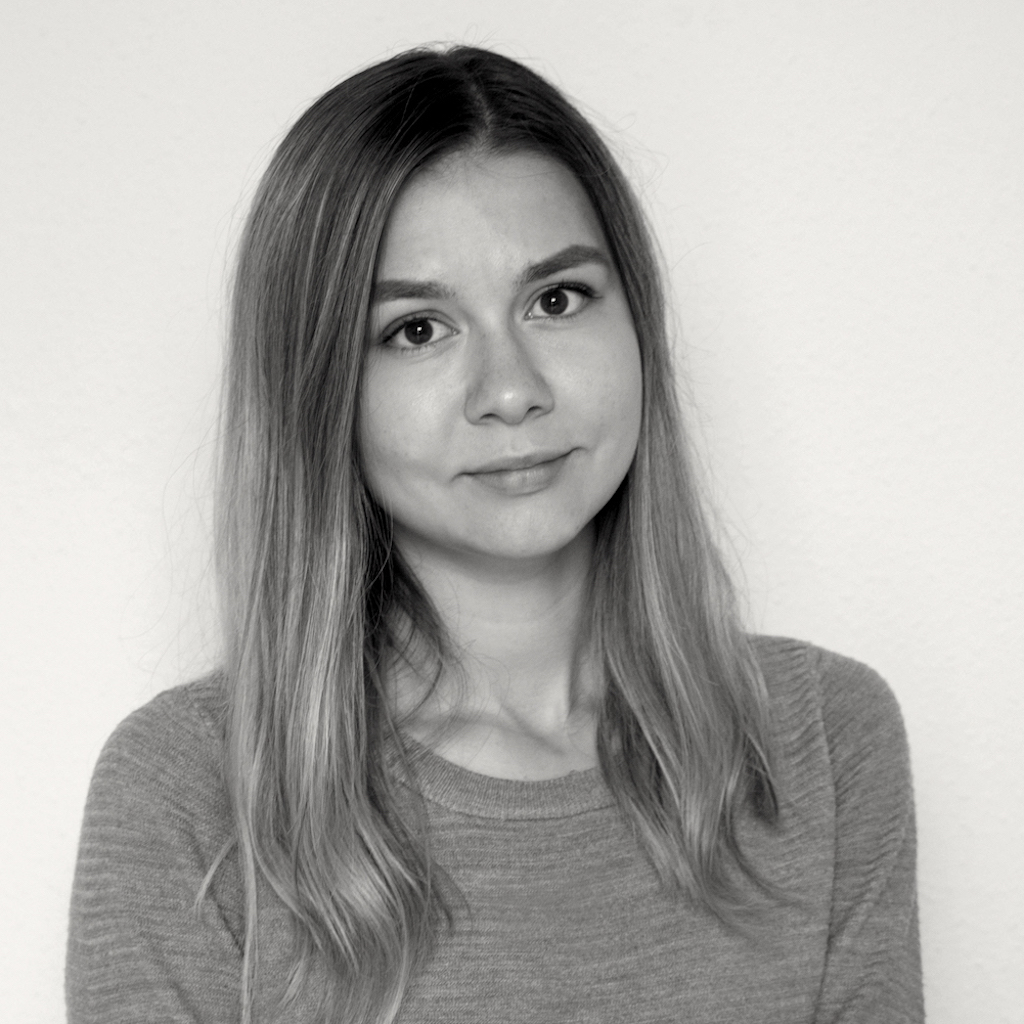 Ecaterina Capatina
Concept Developer at AdventureLAB
She is specialised in concept development and design with a focus on the integration of story and experience. Ecaterina facilitates creative sessions and workshops as part of her applied processes for theme parks, experiential marketing and more.
Integrated Storytelling MasterClass in Aarhus 2019

DO YOU WANT TO CREATE AND DESIGN STORY EXPERIENCES FOR THE FUTURE OF MEDIA, MARKETING AND ENTERTAINMENT? 
Join us for THE ONLY INTEGRATED STORYTELLING MASTERCLASS IN DENMARK IN 2019 and learn about new dimensions such as transmedia, nonlinear, digital, modular, interactive and AI narratives. You will gain a new perspective of storytelling in the age of digital and experience, and take home methods and principles immediately applicable to your work in media, marketing or entertainment. All attendees get a personalised diploma and with it, exclusive access to our global storyteller community.
Get your ticket now, as seats are limited!
Places We Visited
And People We Met
In February 2019, a short, 1-day version of the Integrated Storytelling MasterClass was hosted by thenetworkone in London, exclusively for its members.
The more than 30 attendees represented leadership from creative communication and marketing agencies from Europe and the U.S., who all shares a common interest in exploring new ways of applying storytelling for brands.
Take a look at the videos to get an impression of what was explored throughout the day, and how it was perceived.
In May, we joined Internet Week Denmark and hosted an event in Aarhus to give an introduction to Integrated Storytelling. Two attendees who met at the event are now working on a story-based concept, and we are very excited about the outputs of this project.
Soon after, at the beginning of June, we went to Tallinn and held a 2-day MasterClass and Workshop program hosted by the Estonian Marketing Association. We were thrilled to see that many creative agencies, museums, an NGO, a bank, and even a manufacturing company, who operates with heavy machinery and industrial production. And they all had an interest in storytelling!
Later, in July, Klaus held a presentation in Orlando, at Full Sail University. We had once again the opportunity to present in from of a diverse audience. And among those present, we had professionals from brands such as Disney and Universal Creative who were fascinated and inspired by the Integrated Storytelling concepts and principles.
COME SEE US AT CONFERENCES, SEMINARS AND EVENTS
AdventureLAB On Stage At TEA @ MAPIC 2019 - TECHNOLOGY @ PLAY
AdventureLAB On Stage At TEA @ MAPIC 2019 - STORYTELLING @ WORK
Integrated Storytelling MasterClass in Aarhus, Denmark
AdventureLAB on stage at Family Attractions Expo 2019
Our sessions have been attended by more than 200 people from 100 different companies around the world.
We only do a limited number of Integrated Storytelling MasterClasses every year, so seats will be limited.
Get in touch now to learn more and get a budget for a 1-day or 2-day Integrated Storytelling MasterClass within two working days.
SEND AN EMAIL TO: ADVENTURELAB @ ADVENTURELABSTUDIO.COM